Femminello Siracusano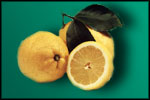 is a beautiful lemon, with aromatic perfume, sour and bitter juice. This is an excellent variety, its characteristic is an intense lemon yellow colouring.
Monachello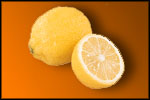 can be found on the market between October and March, not very juicy and very acid, it has a light yellow colour and it has modest dimensions.
Verdello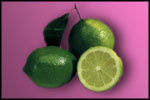 it is obtained by crossing plants of different varieties. The verdello has a round shape, small to medium dimensions, green peel, juicy pulp. The crop occurs from May to September.
Lunario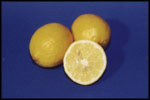 not very widespread, as it is compared to the common lemon and it is less productive and poor of citrus acid. It does not have a constant shape, as it varies with the environment and also from one year to another on the same tree
Interdonato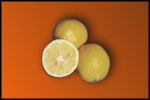 derives from the cross breed between a lemon and a citrus it matures quickly (September-october). Very big and long in shape. The peet is smooth and shiny with a very fine grain.